Join us for the Mindfulness & Embodiment Retreat!
Join our Mindfulness & Embodiment Retreat this Summer
Thursday, August 10 - Sunday, August 13
Hello Beautiful, are you ready to recharge, connect with amazing women, and deepen your transformational growth journey?
I'm WHITNEY KOBRIN, Dating and Relationship Expert, and Transformational Coach
With years of experience, I have helped hundreds women deeply connect and fall in love themselves, become more self-aware and connected to their bodies, and attract lasting love.
You've done plenty of self-development work, and learned what to do. But do you find that it can be challenging to maintain your good habits over time?
Introducing our exclusive Mindfulness & Embodiment Retreat, a transformative experience designed specifically for women like you who want more peace, joy, and love in their lives! You will leave with a daily plan to incorporate more mindfulness and embodiment into your daily life at home.
Imagine how you'll feel after getting away from the distractions, obligations, and stressors in your daily life to focus 100% on YOU for a weekend!
This retreat is designed to help you enhance self-awareness, gain peace and clarity, make meaningful connections with other women, and awaken a deeper understanding of the body's wisdom and intelligence.
You will leave feeling refreshed, embodied, balanced, and empowered.
The experience includes training workshops, led by Whitney, to deepen your knowledge and understanding of complex concepts and how they apply to you and your life.
Massage, acupuncture, and reiki sessions are also included to enhance your connection to your body and release old, stagnant, or unwanted energy.
We will have guided mindfulness meditations to calm the mind and deepen self-awareness, and guided embodiment practices to explore the connection between your mental, emotional, physical, and spiritual selves.
You'll also have opportunities for rest, relaxation, and self-reflection.
And you're invited to join our women's circle discussions and to share thoughts, feelings, and insights with like-minded women who are also on their own transformational journey.
Are you ready???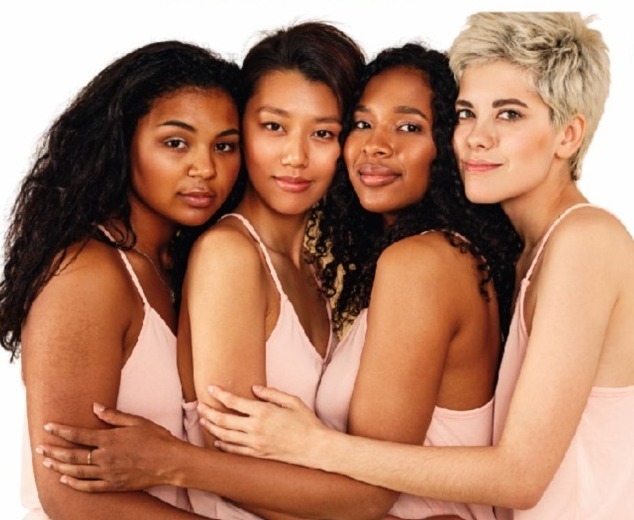 Still Have Questions?
When is the retreat?
Guest will arrive Thursday, August 10, by 4:00 pm, and will stay through Sunday, August 13, at 12:00 pm. If you are not available the entire time, but want to join, contact Whitney Kobrin at Whitney@HeartHuntersLoveCoaching.com.
Who Should Attend?
The Mindfulness and Embodiment Retreat is open to women who have a basic understanding of mindfulness and embodiment and want to go deeper and learn practical skills for incorporating both of these into their daily life.
Where is the retreat?
We will stay together at the Rockaway Retreat House just steps from the beach in Rockaway Beach, Queens, New York.
What about transportation?
Fly into JFK airport (or LaGuardia) and arrange your transportation to the retreat house.
Who is leading this retreat?
Whitney Kobrin is a Dating and Relationship Expert with a background in psychology, matchmaking, and embodiment. Whitney has coached hundreds of satisfied clients on their journey to love through self-discovery. There will be other practitioners for the massage, acupuncture, reiki, and sound bath. Our experienced facilitators and practitioners are dedicated to creating a safe, supportive, and compassionate environment.
What if I don't want to do every single activity?
While everyone is encouraged to participate in all the activities, we respect your individual preferences and give you complete freedom to choose what you'd like to do or not do.
What if I'm an introvert and need some alone time?
We totally support you and your individual needs. While activities are scheduled as a group, you have the freedom to choose to join the group or take time to yourself at any time. So if you feel called to some quiet, introspective time, you can enjoy the beautiful backyard of the retreat house, lounge in a hammock on the front porch, take a walk on the beach, lie in your bed and journal, etc.
There are

only a few spots left

, and these are filling up fast!!
BOOK NOW so you don't miss out on this blissful experience.
If you have any additional questions, contact Whitney Kobrin at 646-580-5334, Whitney@HeartHuntersLoveCoaching.com, or book a call with Whitney. Payment plans are available upon request.